La Belle Ancienne
Surroundings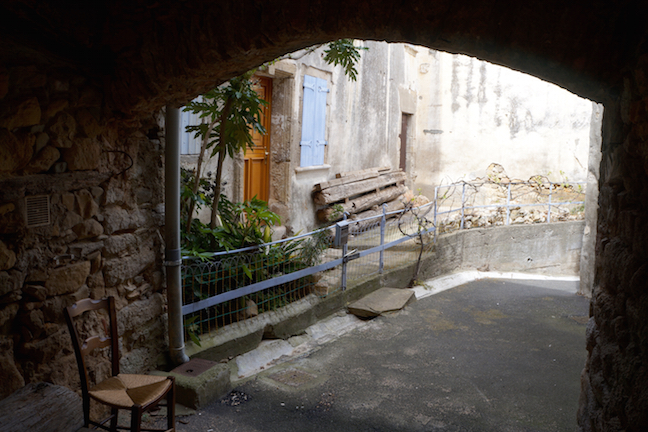 This unique archway is part of La Belle Ancienne and a great place to start your journeys.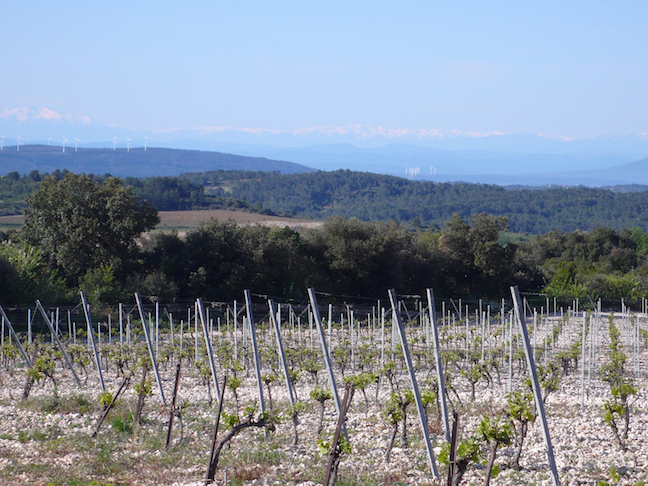 To the northwest from Assignan, you'll see the mountains of the Montagne Noir and to the south, on a clear day, the Pyrenees. Wandering through landscapes of vineyards (those undulating promises of endless wine) whilst enjoying the scents of lavendar, rosemary and thyme, you are on the edge the Parc Natural du Haut Languedoc, with its majestic views.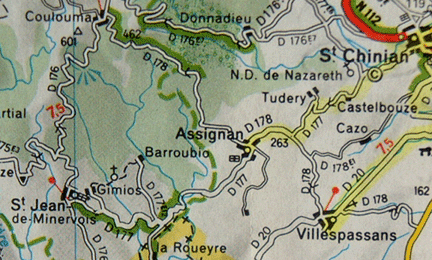 For detailed maps of Assignan, click here.
For a wider map of the area see Expeditions.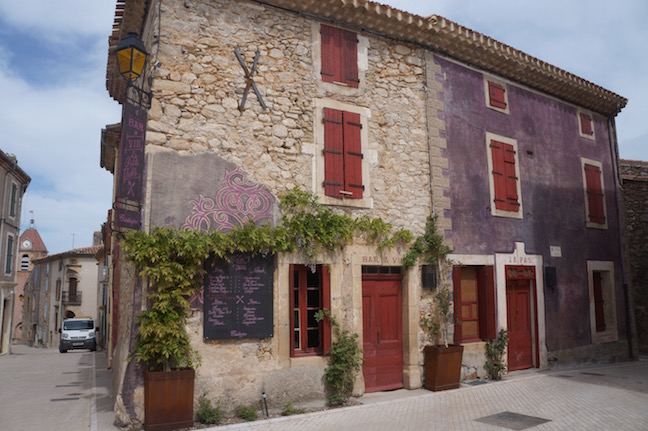 Assignan keeps its reputation as an authentic hamlet. A travelling baker visits every morning
(except Monday) and two days per week fish, meat and vegetable vendors come to the village.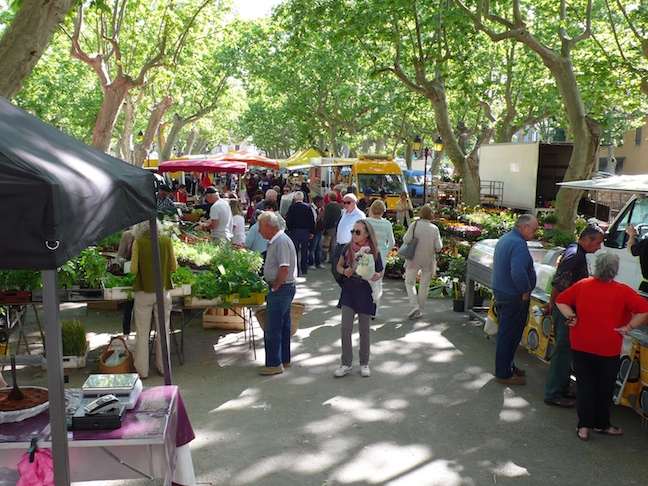 The twice weekly market in neighbouring St Chinian
For major shopping you might want to visit St Chinian, 8 km from Assignan. There you will find shops of all kinds, bars and restaurants, banks, etc. A large supermarket with a petrol station lies on the outskirts of the town. For an alternative mode of transportation, bicycle hire is available in the village. Sports enthusiasts will also appreciate St Chinian's modern municipal swimming pool with solarium terrace and tennis courts.

A delightful Provenšal-style market is held every Thursday and Sunday morning under the plane trees in the centre of this lively little town. You'll find fresh local produce - from fruits, vegetables, teas, soaps and spices, to jams, honey and olives, several varieties of breads and cheese, meats and fish, as well as clothing and unique handcrafted gifts.

Southern France is filled with local village markets, some specializing in organic produce. Click for a list of surrounding markets with days of operation and specialty items.
Home
Living/Dining/Kitchen
Bedrooms
Roof Terrace
Utilities and Facilities
How to Get There
Surroundings
Expeditions
History of the Area
Prices/Availability/Reviews
Videos and Slideshows
News
Archway and church photos courtesy of Marty Eigenberger
Fleeting Echoes Ltd. Productions
© Copyright 2004-2016