La Belle Ancienne
How to Get There

France is divided into several areas;
Assignan is located in the Languedoc-Roussillon, bordering Spain and the Mediterranean Sea.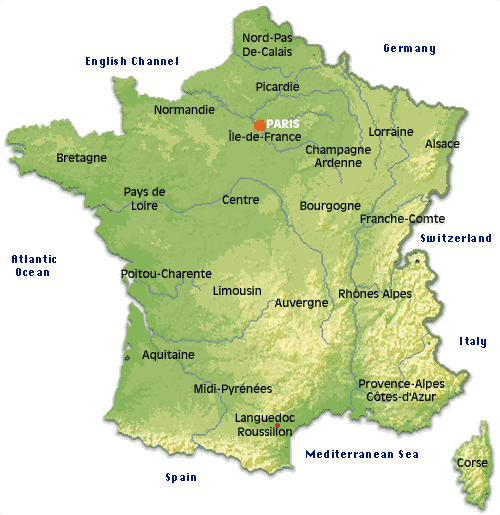 Assignan
International airports are within easy driving distance to Assignan - Carcassonne (45 minutes), Montpellier and Perpignan (1 1/2 hours), Toulouse (2 hours), and Barcelona (3 hours). Ryanair now flies direct to Béziers as well as Montpellier, Carcassonne and Perpignan.

There is an excellent railway system (SNCF) with TGV connections (super-fast trains) from Paris and beyond to Béziers and Narbonne (both 30 minutes from Assignan).

Almost as much as in its railways, France prides itself in a good road system, making the south of France accessible in a day's drive from the northern Channel ports. And now, thanks to the recent completion of the Millau Viaduct (an amazing, unique structure and tallest bridge in the world, linking Clermont-Ferrand to Béziers via the A 750 spur), the drive is conveniently smooth and direct.

View detailed maps on Surroundings page.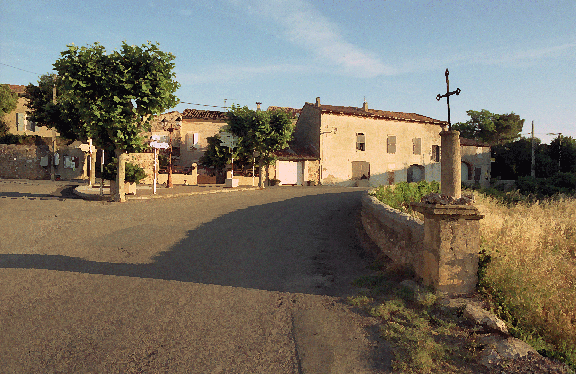 Road to Assignan courtesy of Marty Eigenberger
Home
Living/Dining/Kitchen
Bedrooms
Roof Terrace
Utilities and Facilities
How to Get There
Surroundings
Expeditions
History of the Area
Prices/Availability/Reviews
Videos and Slideshows
News
Fleeting Echoes Ltd. Productions
© Copyright 2004-2023