La Belle Ancienne
Roof Terrace
A nice place to relax, soak up some private rays, enjoy a meal...
is in this newly remodeled terrace.

It comes furnished with a patio table and four chairs, large parasol,
lounge chair, utility cart on wheels & portable weber cooker for barbecues.
It is a quiet place to embrace the beauty and charm of the surrounding French countryside.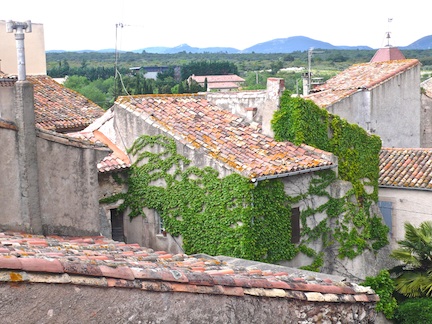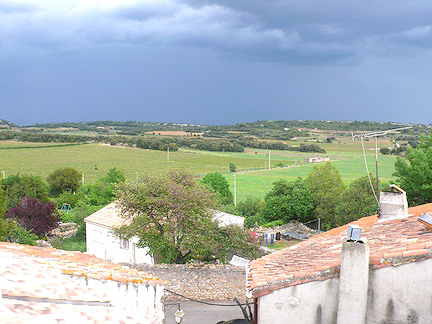 Full moon rising...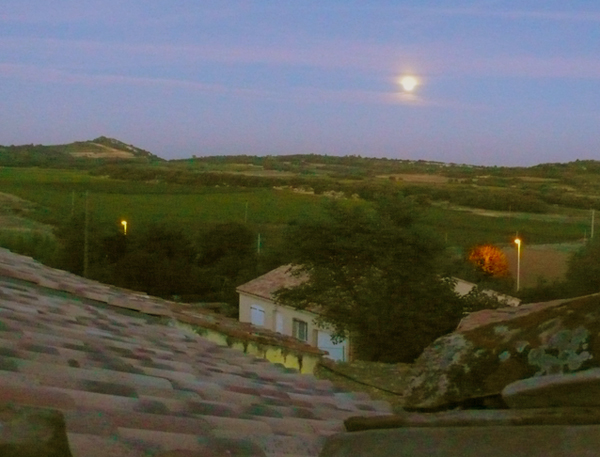 ~ The skies are fantastic and the evenings romantic ~

Photo courtesy of John Titus
Home
Living/Dining/Kitchen
Bedrooms
Roof Terrace
Utilities and Facilities
How to Get There
Surroundings
Expeditions
History of the Area
Prices/Availability/Reviews
Videos and Slideshows
News
Fleeting Echoes Ltd. Productions
© Copyright 2004-2016